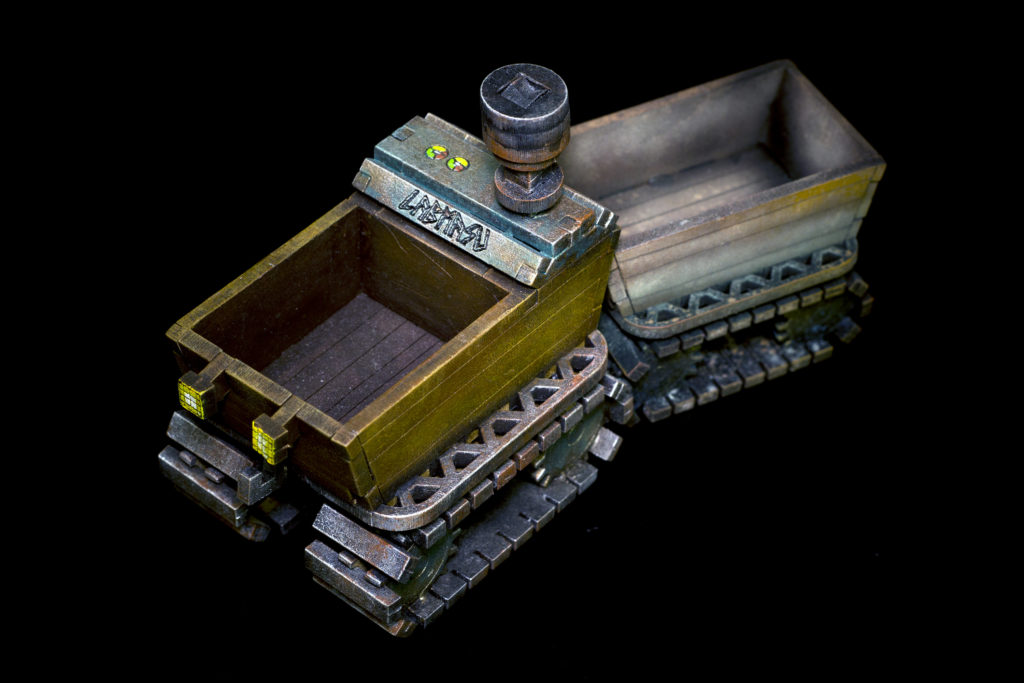 Laperseveranza a forma di macchina.

"Ici est come il carbone dovrà viaggiare nelle miniere! Gli operai produrranno più di prima e questa Industria brillerà nella gloria del guadagno! Il vapore terrà puliti i loro cingoli salendo la collina, così la manutenzione necessaria sarà minima ed i lavoratori potranno dedicarsi al loro infimo lavoro. Tutto il personale superfluo si consideri immediatamente licenziato. Merci" Discorso di Sua Meravigliosa Magnificenza Signorina Amelie Eiffel durante la parata di presentazione della serie Cing-O.

"Je ne sais pas soddisfatta… Alas non è la migliore creazione che potevo inventare. Dovrò sognare qualcosa al mio livello. Voglio 3 ingegneri disponibili giorno e notte, siate pronti a soddisfare i miei ordini." Ordine di servizio di Sua Meravigliosa Magnificenza Signorina Amelie Eiffel all'ufficio progetti.

Theperseverance in machine shape

"Ici est how coal should run through the mines! Workers will produce way more than before and this Industry will shine gloriously in profit! The steam will clean their gears while transporting coal up the hill keeping maintenance at minimum and leaving all the workers only their lowest work. All redundant staff must be immediately laid off. Merci." Her Merveilleuse Magnificence Mademoiselle Amélie Eiffel's speech during the presentation parade of Cing-O Serie production.

"Je ne sais pas satisfied... alas it's not the best creation I could create. I must dream something at my level. Be prepared to satisfy my orders in the meanwhile." Note to Engineering office sent from Her Merveilleuse Magnificence Mademoiselle Amélie Eiffel.
Gli scenici Cing-O sono in MDF da 3mm tagliato al laser, sono dei favolosi carrello da miniera automoventi mossi dalla forza inarrestabile del vapore. La motrice è lunga 12cm ed alta 8, mentre il carrello è alto 7cm e lungo 10. Sviluppati da Monsieur Labmasu e Monsieur Claude de la Rougertain, questi sono pezzi che non potrete non avere. Perfino Derek Zooterrainer, il famoso modello di couture disse dei Cing-O: "sono degni della Magnum".
Raccomandiamo fortemente l'istituzione di un servizio di guardia attorno ad essi, i lavoratori licenziati spesso scaricano la loro rabbia cercando di distruggerli.
Cing-O scenics are made in laser cut 3 mm MDF, The bigger is a wonderful 12cm long 8cm high steampowered cingolated mine locomotive, the cart is 10cm long and 7 high. Designed by Monsieur Labmasu et Monsieur Claude De Rouget, those pices are something you can't miss. Even Derek Zooterrainer, the famous couture model said about the Cing-O "it worth my Magnum".
We strongly recommend you to set guards around this machines, fired workers are used to unleash their rage on them.